A Wedding Day Brought to You by the Four Columns
---
Capacity for Receptions
West Room - 700
East Room - 100
Your wedding and reception are two of life's memorable occasions. It's a celebration fondly remembered with love, happiness and smiles. Simply put: everything must be perfect-after all it only happens once in a lifetime.
For over three decades and thousands of weddings and receptions, The Four Columns has strived to make every occasion the perfect event. Delicious food, elegant surroundings, and attention to detail are all brought to you by a warm, caring, professional staff at an unexpectedly reasonable cost. So let us make you and your family true guests, free from the worry of numerous details on this most special of days.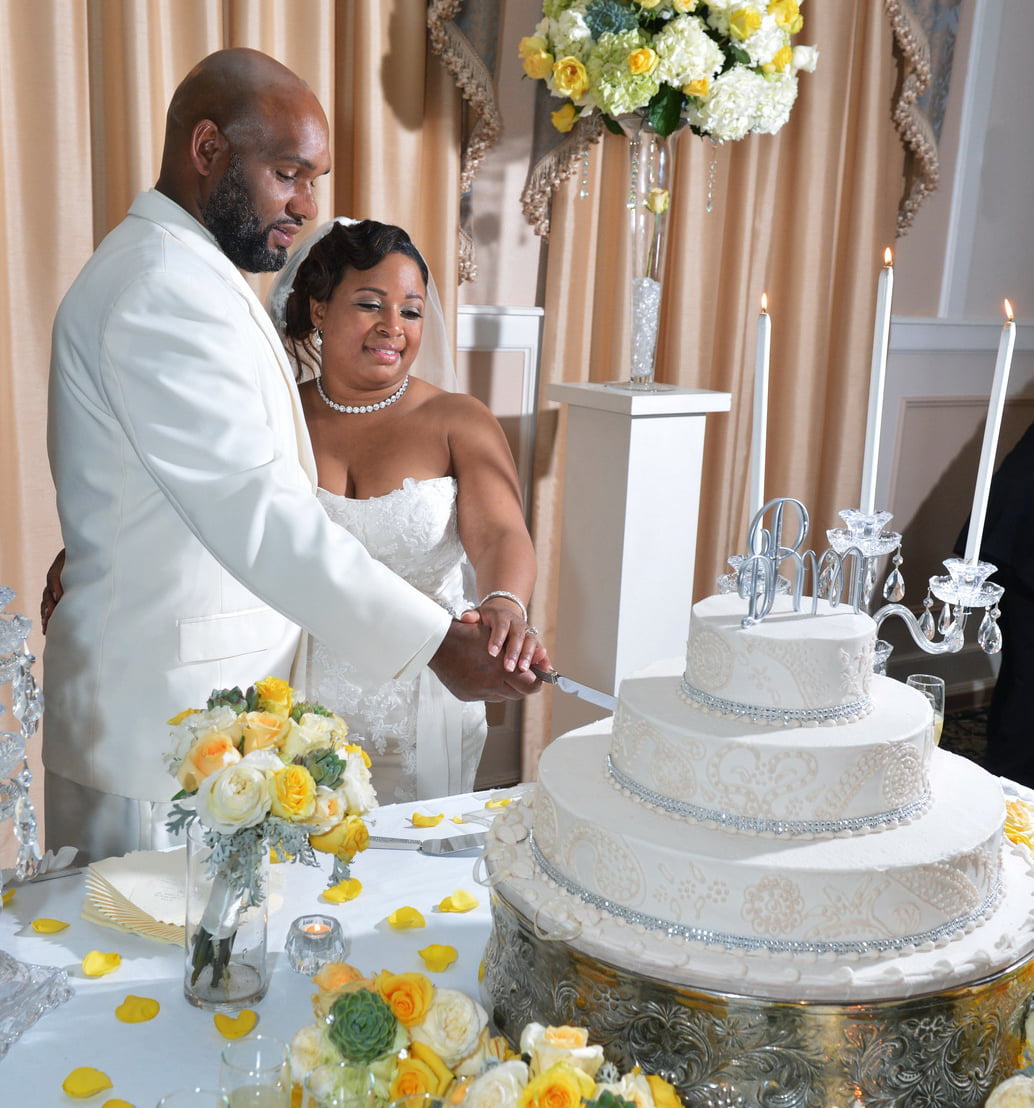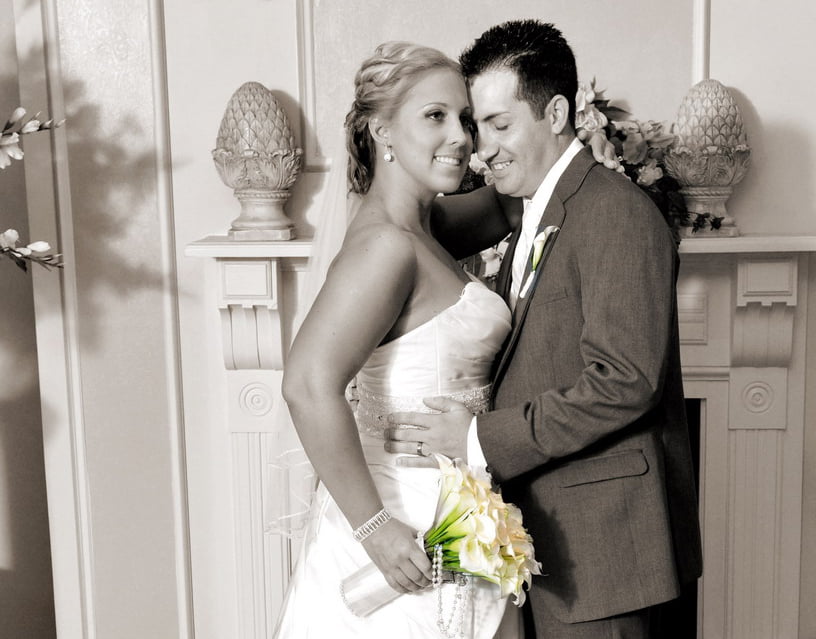 Your wedding day is perhaps the most precious of all occasions, one you'll want to cherish forever with blissful memories of the perfect occasion for you, your family and friends.
Since 1977, weddings and receptions have been our specialty at The Four Columns with elegance and service second to none. We offer more than just a beautiful and stately facility, we offer the priceless advantage of our many years experience in helping thousands of couples enjoy the magic of the moment without worry, because we assist you in every detail of your wedding and reception from start to finish. There is no substitute for the experienced, knowledgeable staff at The Four Columns.
Reception Menu
---
Of course, the quality of the food and drink is essential to any successful event and you will find our savory array of culinary offerings a delight to you and your guests. Our unique family recipes have been passed down through five generations and our cuisine has become a legendary heritage for all to enjoy.
Your special occasion will include the following food & drink items for your guest pleasure. All of the below are served continuously for 3 hours of your reception.
● Ten different hot hors d'oeuvres served by uniformed waiters
● Cheese table featuring a selection of fine cheeses along with several other hot and cold hors d'oeuvres
● Mashed Potato bar
● Steamboat roast and baked ham carving station
● Cajun buffet consisting of shrimp fettuccini, chicken and sausage gumbo, and jambalaya
● Bourbon
● Blend
● Scotch
● Vodka
● Gin
● Rum
● Tequila
● Amaretto
● Sloe
● Wine
● Brandy
● Draught beer
● Champagne
● Mixed drinks
● Frozen drinks
● Coffee service featuring flavored coffees
Extra Features & Services
---
● Wedding cake
● Groom's cake
● Your choice of engraved wedding napkins
● Elegantly skirted tables
● Chair covers
● Petite fours for the cake table
● Use of our toasting glasses for the newlyweds & wedding party
● Cake knife
● Crystal candelabras
● Silk flower arrangements
● Waiters, Bartenders, and Host/Coordinator
● A going away box of for d'oeuvres & complimentary champagne for the newlyweds
● A box of hors d'oeuvres for the parents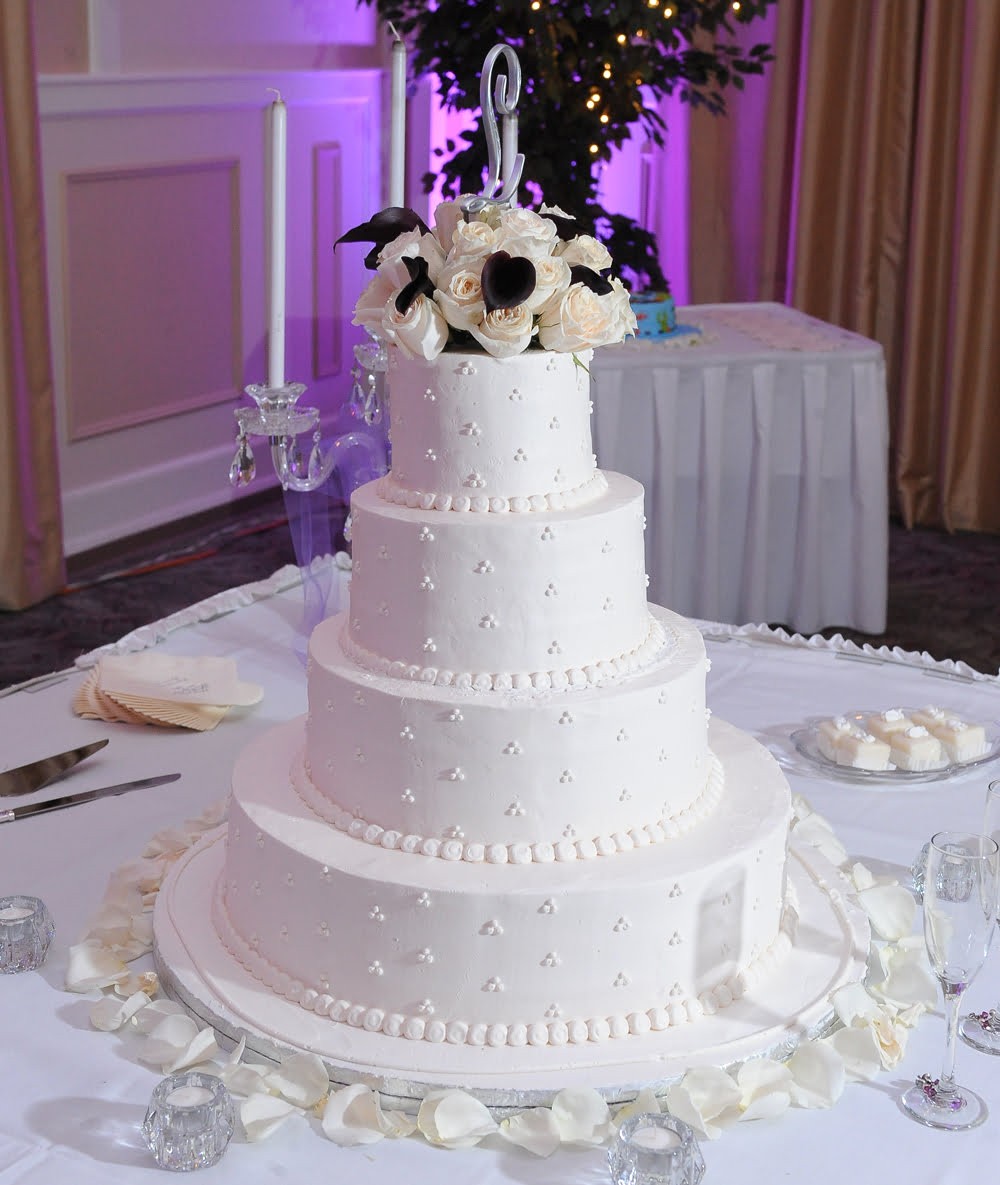 A special feature of the reception facility is the separate mezzanine area overlooking the main floor. This area is used during the initial portion of the reception for the formal picture taking. At this time the wedding party is served food, drinks and champagne while hors d'oeuvres are being served to the wedding guests in the main reception area. Hence, the bridal party is never completely removed from family and friends while formal pictures are being taken.
An additional convenience provided by The Four Columns are separate dressing and seating rooms for the bride and groom located on the mezzanine. Going away outfits can be brought to the reception hall so that the newly married couple can remain at their reception until the very last memorable moment.
GET IN TOUCH TODAY
FOR YOUR SPECIAL OCCASION!
---